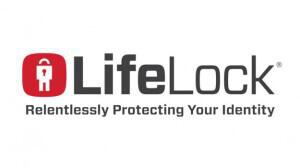 The term "identity theft" has been tossed around so much lately that its meaning has become less impactful. In fact, identity theft is THE most impactful and detrimental form of financial disaster.
Just as with your personal health, the best way to protect your financial health is with preventative medicine. This means making sure your credit reports are closely monitored, your sensitive information is secure, and your identity isn't falsely used to open vehicle or mortgage loans. These are just a few of many tasks required to maintain your own financial security.
Do you have the time and energy for these things? Probably not. But LifeLock does.
My Computer Works has partnered with LifeLock, the most comprehensive identity theft protection service available, so you can have the best in computer security AND financial security. Both add up to some serious peace of mind.
LifeLock is the leader in identity theft prevention, offering these benefits:
- Comprehensive Threat Detection and Alerts
- Bank Account Application Alerts
- Bank Account Takeover Alerts
- Online Annual Credit Reports and Scores
- Monthly Credit Score Tracking
- Certified Resolution Specialists
- $1 Million Total Service Guarantee
We've personally tested LifeLock's services and give it a resounding stamp of approval. Watch out for our review on YouTube!
In the meantime, click here and sign up for LifeLock with 30 Days FREE and 10% OFF LifeLock Membership, exclusively from My Computer Works!