With porch pirates becoming the new trend in criminal activity, your packages are never totally safe. Thieves are now scoping out homes that have packages/delivers left on their porches and snatching them. To protect you and your property, Amazon takes photos of deliveries to show the location of where they are left at. (Example below).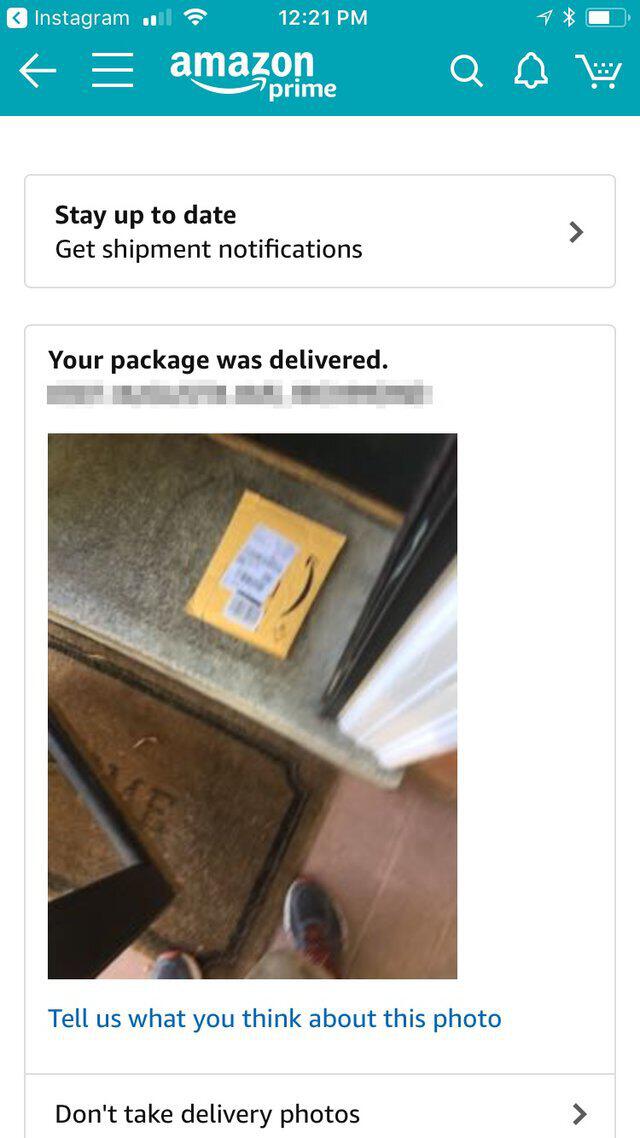 Is this creepy or helpful?
Either way, Amazon aims to help get the delivers to their intended owners with no issues. This software is available through the Amazon app and has been in the works for about 6 months, according to USA Today. Now that the app has been updated, the Amazon Logistics Photo On Delivery feature is up and running!
Currently available in:
This new feature by the e-commerce giant, Amazon, is currently available in Oregon, Las Vegas, Indianapolis, Seattle, San Francisco, and the Northern Virginia metro areas.
The carriers can hide a package so porch pirates cannot see it in plain-sight, but then, take a  photo and send to the customer. This feature gives the customer peace-of-mind and helps the company keep better detailed records for insurance purposes.
An Amazon spokesperson, Kristen Kish stated that, "Amazon Logistics Photo On Delivery provides visual delivery confirmation — it shows customers that their package was safely delivered and where, and it's one of many delivery innovations we're working on to improve convenience for customers."
What do you think?
Because the Amazon Logistics Photo On Delivery program is meant to send a picture to its customers to insure when and where their package was delivered, some have found it intrusive. Fortunately for them, there is an option to opt out of this service.
Not sure how to opt out of this service? My Computer Works can help! Call us today! 877-629-6972
Don't forget to check out our reviews here!