Let's be real, huge advertisements that pop up on your screen when you are just trying to surf the web are annoying. Now, the user's experience on the web can go back to being peaceful with Google Chrome's built-in ad blocker. The over-sized and in-your-face pop ups are a thing of the past as of February 15, 2018!
According to the research done by the Coalition for Better Ads, the most frustrating ad to web users was determined to be the full-page advertisements that block the whole page's content. Often overlooked, Google Chrome's specific ad blocker was even installed on smartphones and tablets.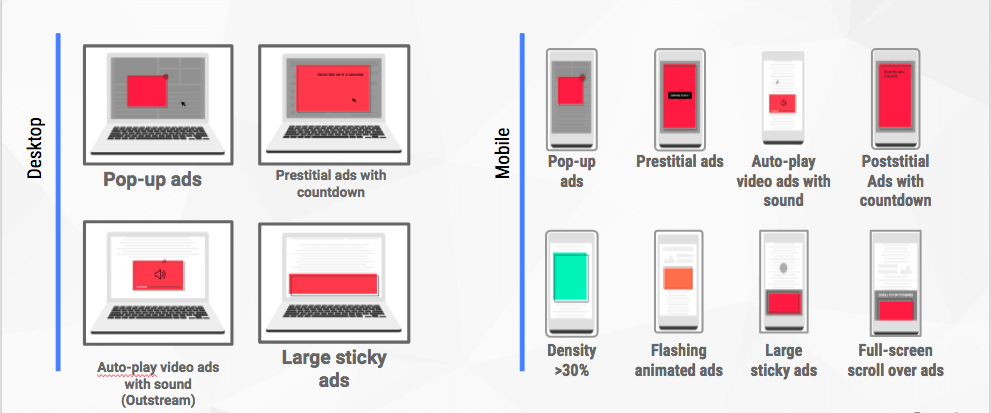 If this is something that irritates you and you are not a Google Chrome user, call My Computer Works today. We will teach you how to fight against unwanted pop ups! 877-629-6972
Google's ad filter checks a websites URL (web address) against a long list of websites that are known to fail the Better Ads Standards. If the sites images are associated with improper ad placement, they are flagged. Basically, if sites do not comply, they will see a drop in revenue.
Google reached out to many of its end users, warning them of the incoming changes and if they were violating them with their ad placements. So far, 42 percent of the violators have corrected their infractions. The end goal would be to have no need for Google's Built-In Ad Blocker technology! All in all, Chrome wants to make their browser the most user friendly by taking away the intrusive ads.
If you have any question, you can always give My Computer Works a call! We will teach you everything you need know about technology. 877-629-6972
Check out our reviews here!