Control What Other People Post on Your Facebook Timeline:
Sometimes people may include you in a post that you don't want to be apart of for whatever reason. Maybe it's a picture of you at happy hour when you called in sick to work, and your boss is your Facebook friend. No judgment here!
Have your Facebook settings ask you to approve everything before it can be posted on your timeline and shared among your friends.
Follow these steps to control your timeline:
Click this button: in the top right of any page and select Settings
In the left column, click Timeline and Tagging
Three categories will be presented to you:

Who can add things on my timeline?
Who can see things on my timeline?
ow can i manage tags people add and tagging suggestions?

Choose the categories you want to customize, and click the edit button to the right.
The page should look like this: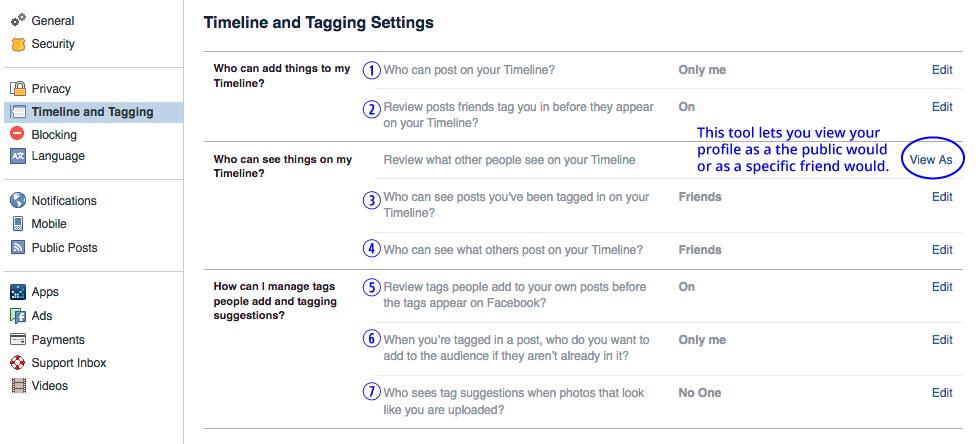 Need More Help?
If you need more help with customizing your Facebook settings, don't hesitate to contact us! Call us at (877) 629-6972, or visit our website here!