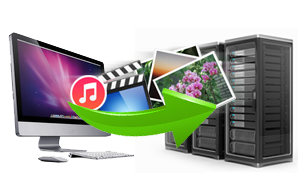 So you've probably got all your files – documents, music, videos, photos, EVERYTHING – on your computer. It's probably all nice, neat, and organized just how you like it. And you probably have it all backed up on an external hard drive or cloud storage, right? Right?? If the answer is "yes", you can stop reading this now. If you're one of the majority, who answer "no", this is the article for you.
Problem: You have a LOT of important (and probably irreplaceable) files in ONE place – your computer.
Solutions:
Hard Drive Backup – This involves purchasing an external hard drive and running backup software. The cost? About $100. We recommend Seagate and Western Digital drives, preferably with a capacity of 1TB (one terabyte) or larger.
Cloud Storage Backup – This involves signing up for a free or paid online storage plan. Free plans usually don't include much storage, but paid plans can be very cost effective (and ABSOLUTELY worth it to keep your data safe from disaster). We recommend MCW Backup (of course) or a similar service such as CrashPlan. Features will vary from service to service, but the important thing is to get your data backed up!
CD / DVD Backup – This is the old school way to back up your files, but it can potentially be useful if you are archiving data that will not need to be changed or updated. However, it does come with substantial limitations, such as space limitation (if you have a lot of data to back up, this can get very tedious), protective case costs, and physical storage space and transportation requirements. So this method is not really recommended, but again, the name of the game is getting your data backed up in any way possible.
Once your data is safely in at least TWO places, peace of mind will come to you quickly, grasshopper.
Let My Computer Works help! We provide managed support around the clock to proactively protect, update, and fix your devices. Give us a call at (877) 629-6972 today!!