Now-a-days, it is so easy and fast to send information. With email, specifically Gmail, adding attachments to your email is simple. Below you will find step-by-step instructions on how to attach documents to your Gmail.
If you would rather have a professional technician walk you through this process, call My Computer Works today! 877-629-6972
Sign into Gmail
Head to Google on your web browser
Click 'Gmail' in the top right corner
Sign in!
Attach Document(s)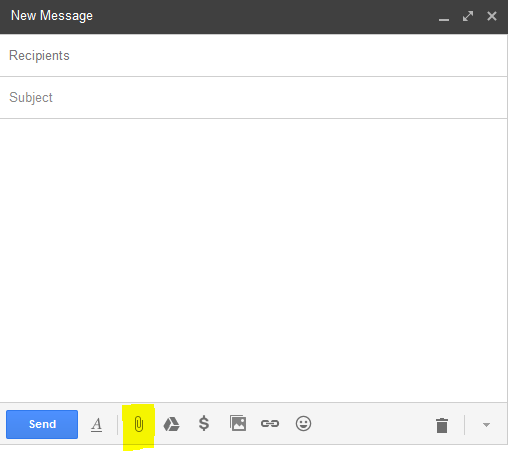 Click 'Compose'
On the bottom of the email, click this icon: (highlighted in yellow above)

Now that your documents are open, you can choose any and all the files you want. Attach pictures and images, PDFs, downloads, or documents. If you want to add more than one attachment all you need to do is repeat the process.
Delete Attachment(s)
After you attach a document to your email, you also have the option to remove it. Click the
to the right of the attachment's name and it will be deleted. (highlighted in yellow below)

We Can Help!
My Computer Works can teach you everything you want to know about how to attach documents to your Gmail. Check out our reviews here!