Did you think that just because you have an older iPhone it is not capable of having a customized control center? That's where you're wrong. If you have been updating your phone as the new updates come out, then you are able to customize controls. This article will give step-by-step instructions on how to customize controls on the iPhone iOS11.
What is the "Control Center" on iOS11?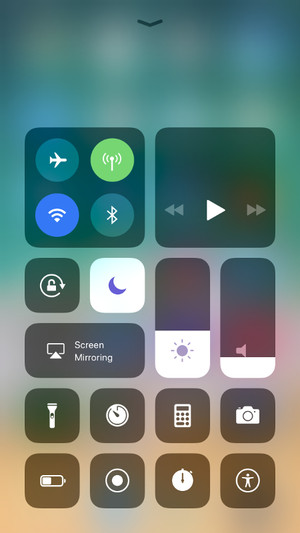 This can be located on the iPhone's home screen after you get through the lock screen. Once you are in the home screen just swipe your finger from the bottom of the screen to the top of the screen. This will pull up the control center.
How To Customize Controls
Head to 'Settings'
Scroll down and find 'Control Center'
Click 'Customize Controls'

Here you will find a section titled 'Include' (which are the apps/controls you already have in your control center), and 'More Controls' (which are all the apps/controls you are able to add to your control center)

Tap the '+' sign to the left of whatever icon you wish to add

You can remove the icon my tapping the red '-' sign to the left of the icons you previously added to the control center.

To control the order of the apps/icons that appear in your control center, hold your finger on the right of icon then drag and drop it where you want it.
Need more help?
My Computer Works has all-American technicians standing by to help you with all things technology! Call us at 877-629-6972 today!
Did we mention we are rated A+ on the Better Business Bureau!