As most have heard, Facebook is accused of misusing its user's personal data. With Facebook's admission of illegally handling the private information of its consumers, everyone is jumping on the "get rid of Facebook bandwagon".
If you no longer feel comfortable on this social media platform after this scandal, or don't like it for other reasons, there are ways to remove yourself from it. This article will break down the steps to delete a Facebook account, download an archive of your data, and deactivate a Facebook account.
My Computer Works can help you complete any one of these tasks! Give us a call today at 877-629-6972!
How To Delete a Facebook Account
It should be noted that once you delete your account, there is no way to get it back with all your original photos, friends, and details. If you would want to get back on Facebook, you would have to start all over again.
If you wish to proceed, click here to be directed to Facebook's 'delete account' webpage.

Once you select the 'Delete My Account' button, all traces of you will be removed from Facebook within 90 days. That is
Get an Archive to Preserve Facebook Activities
Not ready to let go completely? Facebook has an option that allows you to download all the things you've ever done on Facebook. This will allow you to have the option of reminiscing your old Facebook, without needing to keep your account.
Click here to be taken to Facebook Settings, and find the link that reads 'Download a copy of your Facebook Data', under General Account Settings.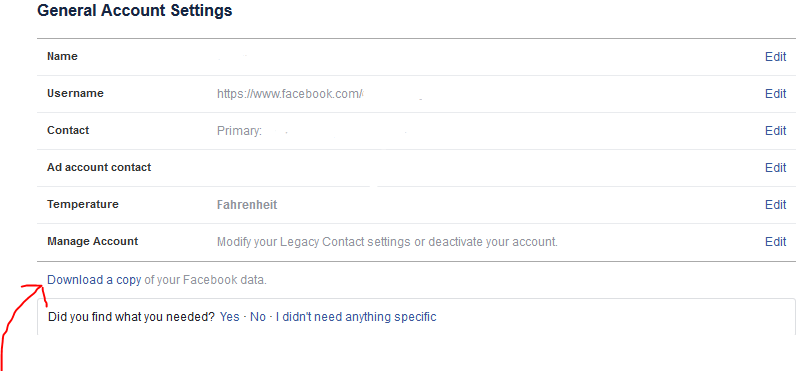 When your archive is ready to be viewed, an email will be sent to you with a downloadable link in HTML format!
How To Deactivate a Facebook Account
Don't worry if you can't commit to completely erasing yourself from Facebook, you can just deactivate the account.
Start by getting to your Facebook Settings. Find 'Manage Account' and click edit. Select 'Deactivate your account'.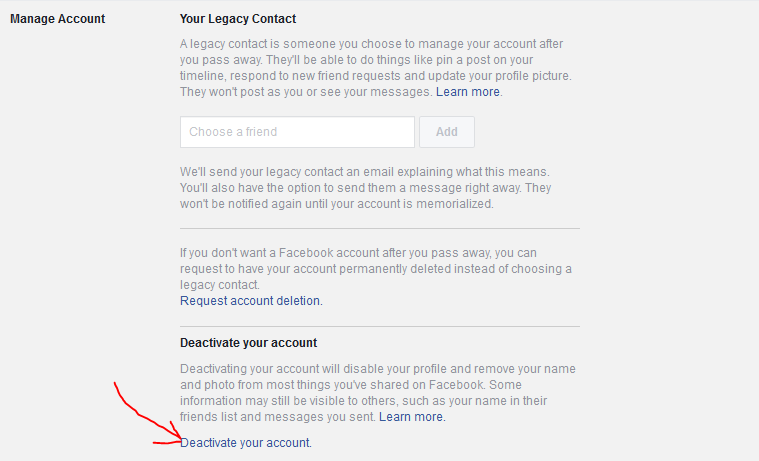 Basically, this is just putting your Facebook account on hold. You can jump back on, right where you left off, whenever you wish!
We Can Help!
My Computer Works has all-American based technicians standing by to solve all of your technology problems. We can teach you everything you want to know about any of your digital devices! Call us today at 877-629-6972 and check out our reviews here!
Did we mention, we are A+ rated on the Better Business Bureau?!