Purchasing used items on Craigslist has become a new norm with people in cities across the U.S. listing items they no longer have a need or room for. However not every deal on Craigslist can be trusted, for that reason we have a few tips for safety while making purchases on from Craigslist listings. This is how to stay safe on Craigslist!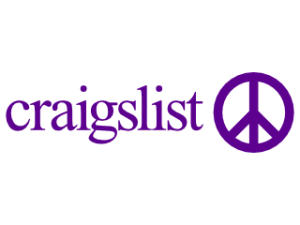 Make Sure You:
DEAL LOCALLY WITH FOLKS YOU CAN MEET IN PERSON—follow this one rule and avoid 99% of scam attempts.
NEVER WIRE FUNDS VIA WESTERN UNION, MONEYGRAM or other wire service – anyone who asks you to do so is likely a scammer.
FAKE CASHIER CHECKS & MONEY ORDERS ARE COMMON—BANKS WILL HOLD YOU RESPONSIBLE when the fake is discovered weeks later.
CRAIGSLIST IS NOT INVOLVED IN ANY TRANSACTION, and does not handle payments, provide escrow, "buyer protection" or "seller certification."
NEVER GIVE OUT FINANCIAL INFORMATION (bank account number, social security number, eBay/PayPal info, etc.).
AVOID DEALS INVOLVING SHIPPING OR ESCROW SERVICES and know that ONLY A SCAMMER WILL "GUARANTEE" YOUR TRANSACTION.
DO NOT RENT HOUSING OR PURCHASE GOODS SIGHT-UNSEEN—that amazing rental or cheap item may not exist.
DO NOT SUBMIT TO CREDIT OR BACKGROUND CHECKS until you have met the job interviewer or landlord/agent in person.
Following these guidelines will ensure a safe, secure and reliable transaction when dealing with Craigslist. If you need any assistance or have any questions, give us a call to speak with one of our online tech support representatives here at My Computer Works. Or call us at 877-629-6972!