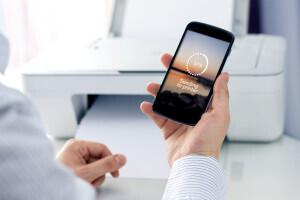 Mobile Malware
There has been a rise in mobile malware recently, especially in the Android community. Here are some tips and recommendations for protecting yourself from becoming a victim of malware on your mobile device.
Anti-Malware Apps
Anti-malware applications can help protect you from mobile malware. However, Windows RT (used on Windows Phone and Windows Surface) and iOS do not have third-party support for anti-malware software. Microsoft does have its Windows Defender software as part of the Windows RT operating system, but with Apple's iOS, there is nothing available due to Apple's strict App Store submission policies. Microsoft is the same way with apps submitted to their app store, but the added support of Windows Defender offers at least some protection.
On the Android side, Google's Play store policies are quite relaxed. As long as an app creator pays the one-time fee to submit an app, he or she can put as many apps in the store as they want. As of recent, Google does automatically check for any kind of malicious code, but will occasionally miss a few. For Android users, we recommend a good anti-malware app such as Lookout Security & Antivirus (https://play.google.com/store/apps/details?id=com.lookout), Avast Mobile Security & Antivirus (https://play.google.com/store/apps/details?id=com.avast.android.mobilesecurity) or AVG AntiVirus Security (https://play.google.com/store/apps/details?id=com.antivirus).
Don't Jailbreak Your Device
Jailbreaking is the process of unlocking a device in order to run applications not found in the official app store (in Android's case, this involves turning on Unknown Sources in the device settings). This action greatly increases the chance of acquiring malware on a given device to the point of requiring a factory reset procedure to get the device back in operation.
Don't Open Suspicious Attachments
It is also good practice to avoid opening any attachments or clicking any suspicious-looking links, especially PDF file links (some devices can be exploited to allow malware to run when a malicious PDF link is clicked.
My Computer Works is always available to help, so give us a call if you have any questions or issues.