Trust us, we know there is nothing more shameful than seeing the questionable things you put online years ago. We are here to tell you that you don't need to scroll through years of your Facebook timeline to remove those embarrassing posts. Check out these easy steps to delete and remove your old Facebook activity.
Facebook's "On This Day" feature is both a blessing and a curse. You get to be reminded of what you added to social media 'on that day' years ago. Yay?! If you do not like what you're seeing, there is something you can do about it.
Quickly Delete Your Old Facebook Activity
Log into your Facebook and head to your 'Activity Log' under the down facing arrow (top right of the webpage).
After you select 'Activity Log', you can navigate to a specific year by selecting a year in the column to the right.
OR, filter through your activity by selecting a specific category to the left of the page (i.e., posts, posts you're tagged in, likes/reactions, and so much more).
Because there is no 'Delete All' option, you can delete activity by selecting the 'pencil icon' to the right of the content.
Photo examples below: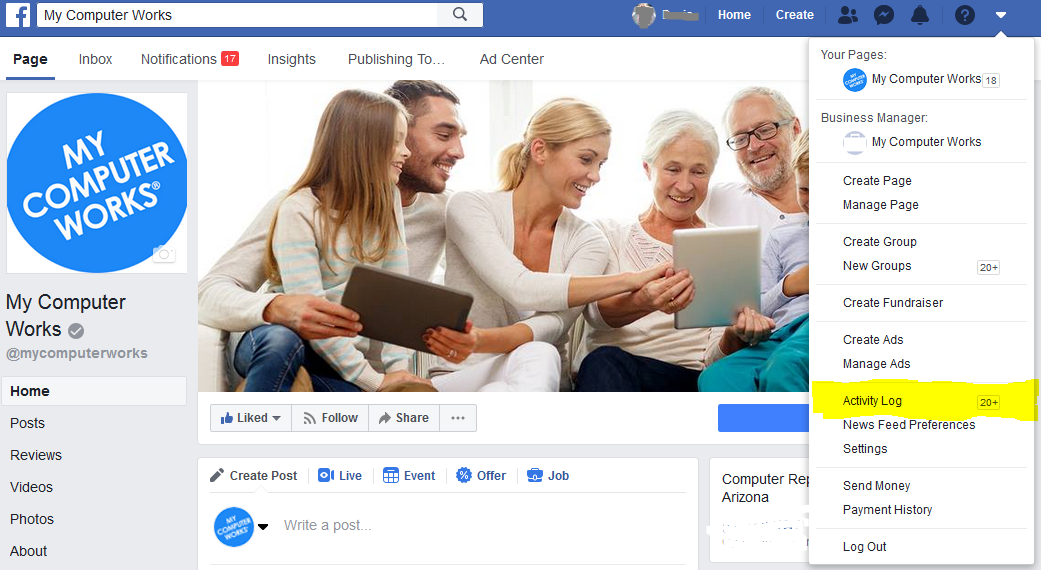 Narrowing down your search by category filters and dates should make it very easy to find the content you wish to remove from your Facebook. This is the most simple option when it comes to finding your oldest Facebook activity.
Need Help?