Samsung Galaxy S8
The Samsung Galaxy S8 is simply gorgeous. Gone is the S7's flat screen, and in its place is a tall, narrow drink of water with two curved sides.
Below are some of the key features of the Galaxy S8 phone that are likely to be the most talked-about, tested, and even copied over the next several months. Here are some features on the phone that definitely makes it stand out.
Facial Recognition
Authentication through facial recognition has been a feature on Android phones and laptops for years now, but this is the first implementation made by Samsung itself. People who have tested it during his brief hands-on with the S8: it's fast. (So blink-of-an-eye quick, in fact, that people had to do multiple takes to try to show it on video.)
Bixby
It's 2017, and Samsung has finally introduced its own virtual assistant: Bixby. Samsung is positioning it as a virtual assistant that's largely focused on helping you get stuff done on the phone itself: you can set reminders, search through photo galleries, and cast your phone screen to your Wi-Fi-connected TV, all by pressing a dedicated Bixby button and talking to it.
A NON-EXPLODING BATTERY (WE HOPE)
It's the elephant in the room: can Samsung recover from the Note 7? Samsung says it has learned from its fiery phone saga, and that it has implemented an eight-step battery-check process. And for what it's worth, the S8 it appears to have taken a more conservative approach, based on milliamps alone
Pricing and availability
You can preorder the Galaxy S8 and S8 Plus on March 30. The phone will sell globally, starting April 21 in the US and other major regions. In the UK, the S8 has been priced at £689. In Australia, it will cost AU$1,199.
Important hardware features:
Water-resistance rating: IP68 (up to 3 feet or 1 meter of water for up to 30 minutes)
Wireless charging (you buy a separate dock)
Qualcomm Snapdragon 835 processor or Samsung Exynos 8895 (varies by region)
Gigabit-class LTE (for when networks start supporting 5G speeds)
Qualcomm QuickCharge 2.0 support (not 3.0; Samsung says its own fast-charging solution is just as fast)
64GB storage, microSD expansion to 2TB (you can buy 256GB cards today)
Haptic home button is always active even with the screen off
Colors: midnight black, arctic silver, orchid gray, maple gold, coral blue (varies by region)
Lastly, if you have anymore issues on this same topic, please give My Computer Works a call at (800) 935-6704. Their techs are patient and get the job done well.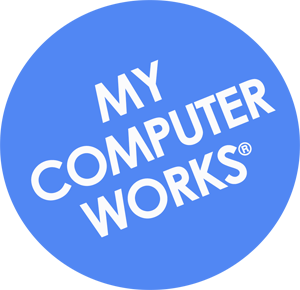 Goode, Lauren. "The 8 most important features of Samsung's new Galaxy S8 phone." The Verge, 30 Mar. 2017, www.theverge.com/2017/3/30/15113000/samsung-galaxy-s8-phone-key-features-whats-new. Accessed 30 Mar. 2017.