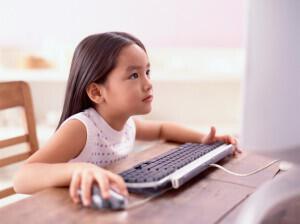 Social media is great for connecting with friends, relatives, old boyfriends/girlfriends you'd like to make jealous, and just general networking. Parents also tend to post a lot of pictures of their children on social networks like Facebook. While this can go from cute to adorable to nauseating fairly quickly, it can also pose some risks and dangers.
Let's say you post a photo of your child in your front yard playing with his or her friends. There's a good chance that part of your address may be in the background. This gives potential predators a big clue as to the whereabouts of you and your children. The same goes for photos around your child's school or even MENTIONS of it in your status updates and photo captions. Facebook and other sites are becoming increasingly efficient with data mining and algorithms which aggregate as much information as possible for any given person. This is largely based on posted photos, especially those with other people "tagged" in them. This is how Facebook is  "magically" accurate with friend suggestions or photo tagging suggestions. But I assure you – it doesn't stop there.
There is also the element of child anonymity. Sure it's nice to show the world your beautiful new baby boy or girl, but with just that first online imprint, the child no longer has the choice to remain "off the (virtual) grid".
All of this sounds pretty scary, and it is. The point is that if you absolutely must post photos of your children online, be extremely careful of including location or any other identifying information. You also have the ability to only allow your Facebook posts and photos to be viewable to certain trusted people or groups – use it.
Otherwise, our proactive online tech support professionals at My Computer Works  are here to give a more in-depth advise and assist away from these risks.